Amazon Snowball is a PETABYTE-scale data migration solution to transport A LOT of data from your on-premise environment into the AWS Cloud. The process is easy and secure, and costs as little as 1/5th of the cost of data transfer via high-speed internet.
A physical device is mailed to you, and you transfer your files onto it.  Once the data transfer is completed, you ship it back, and the data is transferred into S3.
Some common use cases are Cloud Migration, Disaster Recovery, Datacenter Decommission, and Content Distribution. Using this service mitigates many of the most common issues with large-scale data transfers such as security, transfer times, and high network costs.
Types of Snowball
AWS Snowball is one of very few services in AWS that has a physical component to it.
There are 3 types of Snowball devices to cater to different purposes and data sizes.
Features
Snowball
Snowball Edge
Snowmobile
What is it?
Transfer Data
"Datacenter in a Box"
Transfer Data
Transfer Data
Size
50TB or 80TB
100TB
100PB
Transfer
Box
Box
Truck
Import data into S3
✓
✓
✓
Export from S3
✓
✓
✓
Durable local storage
✓
Local compute with Lambda
✓
EC2 compute instances
✓
Use in a cluster of devices
✓
Use with Greengrass (IoT)
✓
Transfer files through NFS w/ GUI
✓
Snowball
This is what the classic Snowball device looks like: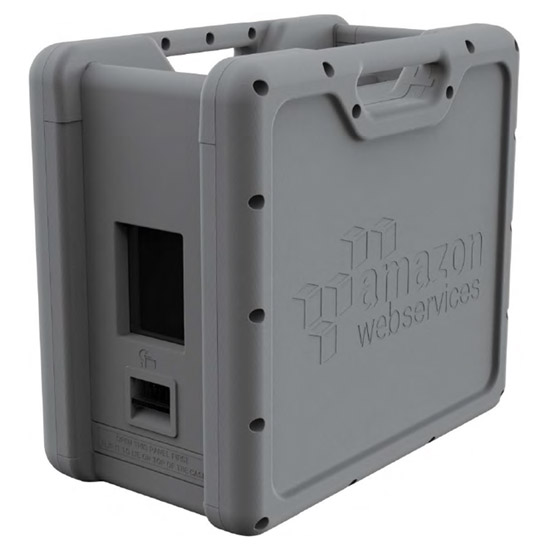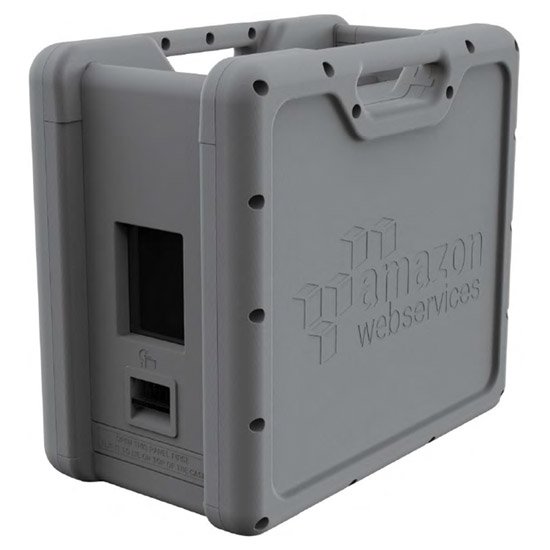 You will receive the box in the mail when you create a Snowball job in the AWS Management Console. Once it arrives, attach the device to your local network, run the Snowball Client to establish connection, and transfer the files to the device.
The files are encrypted by the Client, so you don't have to worry about data leaks.
Once the process is complete, an "E Ink" shipping label will update, and you can mail it back to Amazon. The transit can be tracked via Amazon SNS, text messages, or on the AWS Management Console.
Here's a timeline of the transfer process: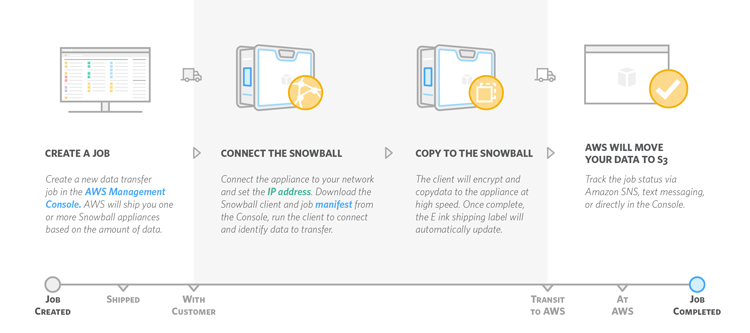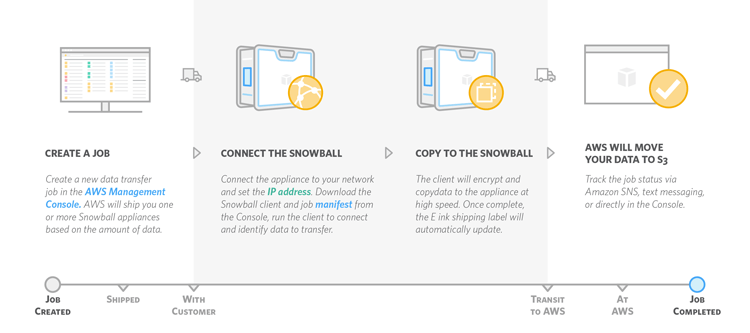 (How it Works, AWS)
The classic Snowball comes in 2 sizes in US regions: 50TB or 80TB. In every other region, the only option available is the 80TB size.
It is meant to accelerate the transfer of very large amounts of data, so economically, AWS recommends that you should be intending to transfer at least 10 TB of data between on-prem data centers and S3.
Snowball Edge
Snowball Edge is a 100TB data transfer solution.  Unlike the classic Snowball, which only transfers data in/out of S3, Snowball Edge can be considered a "datacenter in a box."  It has both storage and compute capabilities, allowing you to even store Lambda functions and EC2 compute instances in the device.
It is still used to move large amounts of data into and out of AWS, but it can also serve as temporary storage for large local datasets. If you cluster them together, they can form local storage tiers to process large amounts of data on-prem, and local applications are able to run without access to the cloud.
Snowball Edge connects to existing applications to streamline the data transfer and minimize set-up hassles. It can support local workloads in remote or offline locations, acting as a "datacenter in a box."
The hardware looks very similar to the classic, and looks like this: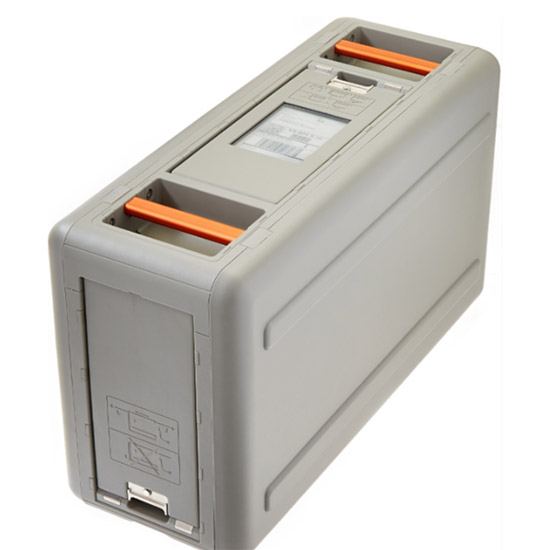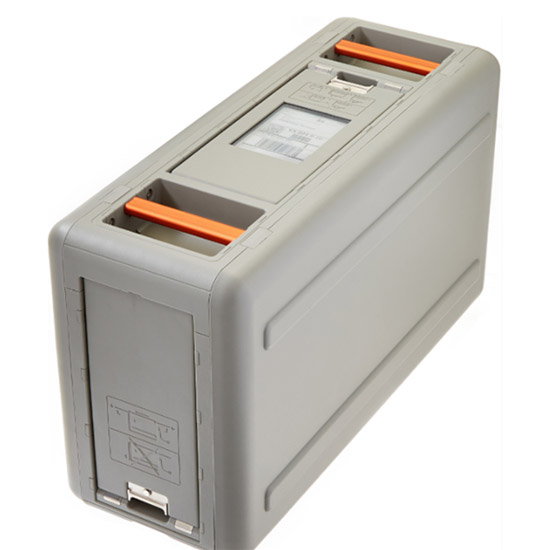 Snowmobile
Snowmobile is a 45 foot shipping container, pulled by a truck that will come to your office. I know. Super weird.
It was released in re:Invent 2016 to address the needs of customers who had EXABYTES of data to transfer. Each Snowmobile can hold up to 100PB of data, which it will transfer from your datacenter to AWS cloud.
Before, to transfer 100PB of data over a direct connect line with 1Gbps connection would have taken 20 years. With Snowmobile, this can be completed within a few weeks. (Who has this much data to upload? Who knows.)
You can kind of hear how the audience isn't sure whether to accept this whole concept as a joke or real…
Security
As with all other data-based services in AWS, security is a very important component of this service. Snowball utilizes muti-layers of security to make sure that the data is secure from start to finish of its journey.
Tamper-resistant enclosure for the physical device
256-bit encryption of data
Industry standard Trusted Platform Module (TPM) for security and full chain-of-custody of customer data
Software erasure of the device after job completion
AWS Import/Export

Snowball came from an old service called AWS Import/Export. It is now an obsolete service (you can't find it on AWS Management Console), but was used to accelerate moving large amounts of data in and out of AWS Cloud.
It allowed you send in your portable device (like an external hard drive), and AWS transferred data directly onto and off storage devices using AWS's high-speed internal network instead going through the internet.
As you can imagine, this became a bit overwhelming, as everyone was sending in all sorts of disks with their data on it.
AWS released Snowball in 2015 to replace this service so that everyone was sending their data in using a unified device.
Resources